Polycom IP Phones are among the best business phones out on the market today. With many features and applications telephony is more accessible than ever. Not only does Polycom IP phone supply hard desk phones but they are now apart of the VoIP (Voice over Internet Protocol) revolution supplying soft phones that can travel anywhere you need to go. It's as though your business phone can be at your finger tips even if your personal life takes you away. So there is no down-time which is crucial in today's mobile workforce.
Polycom IP phone feature integrated video, voice and web components that allow you to easily connect and conference. With 160×80 graphical LCD display you can view incoming call information in low light conditions. These Polycom IP phone models feature one-touch speed dial, message waiting indicator and 3-way conferencing. Excellent solution for a traveling sales representative or an account executive on their way to visit clients but still staying connected to everyday. 

Polycom IP phones offer great conferencing solutions, desktop solutions and wireless solutions. NuOz supports and recommends desktop phones such as the Polycom IP phone models 335, 450, 550 and a 6000 conferencing phone.
Polycom SoundPoint IP 321/331 Features: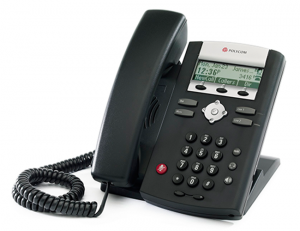 Polycom SoundPoint IP 335 Features:
Polycom SoundPoint IP 450 Features:
Polycom SoundPoint IP 550 Features:
Polycom SoundPoint IP 5000 Features:
Polycom SoundPoint IP 6000 Features:
Call NuOz today to learn more about NuOz Revonix VoIP phone services while using the features built into Polycom IP phones. The features set of all Polycom IP phones will work great for any business, no matter the size.  NuOz Revonix hosted PBX along with the feature rich Polycom IP phones allows your business to compete with larger organizations and grow at your business pace.